The Libby App
With over 800k app store reviews, Libby is used by millions of library patrons all over the world to enjoy ebooks and audiobooks from their public libraries. The Libby App by Overdrive offers: Ebooks, Audiobooks, and Magazines. Enjoy up to ten items at a time with a new, easier to use app!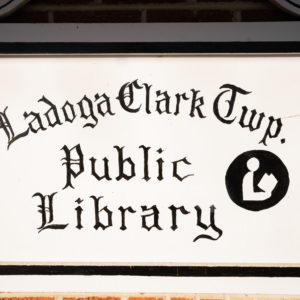 Our Staff
Norma Pulliam, Library Clerk
Megan Noggle, Library Clerk
Katy Yoakum, Summer Library Clerk
Thank you to Debbie Clapp for serving as the Library Director. You will be missed!
Library Board
Larry Mckinstry, President
Karen Craig, Vice President
Janet Hubble, Secretary
Holly Reed, Treasurer
Jennifer Colbert, Member
Jennifer Gilbert, Member
Jay Prosser, Member
The board of trustees meets on the last Tuesday of each month at 5:30 pm in the library.
NO MORE LIBRARY FINES!
For more information, see our Library Policies tab or call/e-mail us.