Children/Teen Programs and Highlights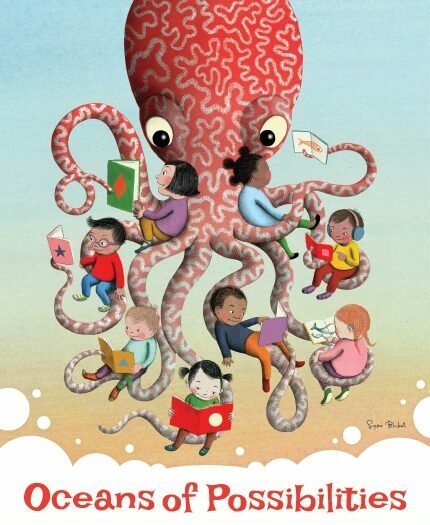 Oceans of Possibilities: 
Our Summer Reading Program ended on June 30th. We had such a great turn out and hope our readers had fun too. Congrats to all of our readers on hitting their goals and making this the biggest submission of entries we've had yet. See our prize drawing winners below!
Winners:
Participant #1 Emmett S.  (39 entries)
Participant #2 Jerusha S. (28 entries)
 Participant #3 Zachary B. (25 entries)
Reading Challenge #1 William B. (120 entries)
Reading Challenge #2 Matthew B. (88 entries)
Reading Challenge #3 Eowyn S. (133 entries)
Young Reader #1 Draven O. (27 entries)
Young Reader #2 Grant C. (42 entries)
Young Reader #3 Estel S. (29 entries)
Check back for more information on next summer!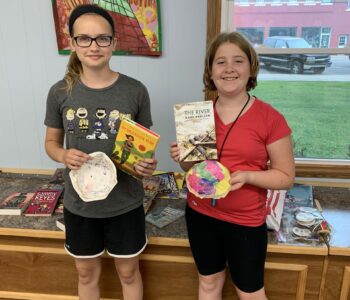 Tot Time & Teen Thursdays
Tot Time
Children ages 2-5 are invited to Tot Time at the library. This program is held at various times throughout the year. Activities include stories, fingerplays, music, and reading. The program meets from 1:30 pm – 2:00 pm on Tuesdays during June (Summer 2022). Please contact us at 765.942.2456 or ladoga@ladoga.lib.in.us if you are interested in registering your child for Tot Time.
Teen Thursdays
During Teen Thursdays we will delve more into the art and craft programs, tackling more challenging projects-some that will be completed the next week. Teen Thursdays are primarily for the 13 and up age group. We will meet at the library on Thursdays at 2pm. Class size will be limited. If there are empty spots for a program, an individual aged 11 or 12 may participate. Activities may include tie dye, mod podge, Cricut and other hands-on projects. Participation in this program will be worth 3 Brag Tags and 3 entries into the Program Attendance Prize Bags.
Be sure to dive into "The Girl in His Shadow" by Audrey Blake for our Big Library Read this month. Available on the app from July 13-27, 2022.
An unforgettable historical fiction novel about one woman who believed in scientific medicine before the world believed in her.
Big Library Read
Join The Professional Book Nerds on July 26 @ 2pm ET for a conversation with Audrey Blake, the author!
More Reading Opportunities
Check out these book lists for your age groups!
The library holds an Adult Book Discussion from 12:30 pm – 2:00 pm on the first Wednesday of each month. In the fall of 2017, the group chose its official name, the Happy Bookers. Please contact us if you would like to learn more about our Adult Book Discussion. The Happy Bookers have met continuously for more than 18 years, with some original members still in attendance.
The Ladoga-Clark Township Public Library is a member of the Evergreen Indiana library system, a consortium of over 100 libraries. If you find that the library does not have an item that you would like to borrow, the library may be able to request the item from another library through interlibrary loan.
Future Happy Bookers Reads