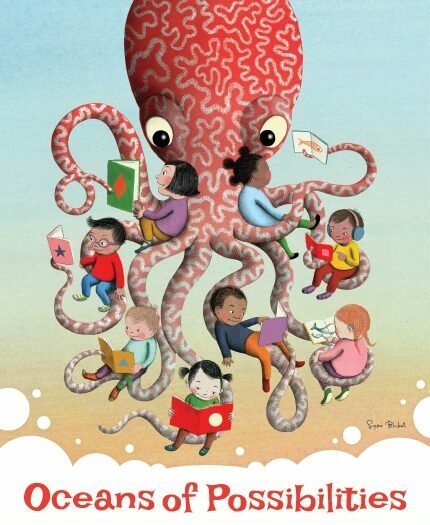 Oceans of Possibilities: 
Begins on May 23rd and continues during library open hours until June 30th.  *Receive extra perks by signing up between May 23rd-May 28th.*
NOW there are TWO ways to earn entries into the big prizes!
Complete reading challenges to earn entries into your choice of Reading Challenge Bags.

Pssst! We have cut the time you need to read in half for each page so even if you are busy, you have time to meet 

our challenge!

Attend programs and you will earn entries into

your choice of Program Attendance Bags. The person who has the most entries per bag at the end of the program wins the bag! The more entries you earn the greater your chance of being a winner!!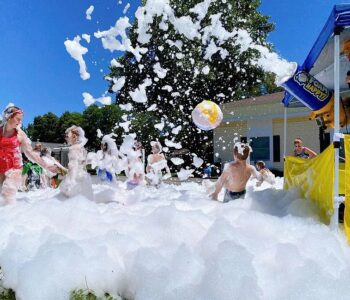 Tot Time & Teen Thursdays
Tot Time
Children ages 2-5 are invited to Tot Time at the library. This program is held at various times throughout the year. Activities include stories, fingerplays, music, and reading. The program meets from 10:30 am – 11:00 am on Wednesdays. Please contact us at 765.942.2456 or ladoga@ladoga.lib.in.us if you are interested in registering your child for Tot Time.
Teen Thursdays
During Teen Thursdays we will delve more into the art and craft programs, tackling more challenging projects-some that will be completed the next week. Teen Thursdays are primarily for the 13 and up age group. We will meet at the library on Thursday, June 2nd, 9th, 16th, and 23rd at 2:00 pm. Class size will be limited. If there are empty spots for a program, an individual aged 11 or 12 may participate. Activities may include tie dye, mod podge, Cricut and other hands-on projects. Participation in this program will be worth 3 Brag Tags and 3 entries into the Program Attendance Prize Bags.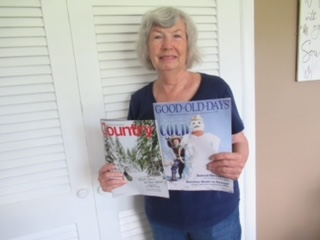 MEET THE AUTHOR! October 6th @ 12:30pm
Mariah Julio has published stories and articles in newspapers and periodicals, most recently in Chicken Soup for the Soul: Inspiration for Nurses, Woman's World, Tulip Tree Press, Angels on Earth, a member of the Guidepostsgroup, Good Old Days, Reminiscence and Country magazines.
Snowflakes, a memorial for her late brother, and From Time to Timing placed in recent annual Writer's Digest story contests.
Mariah has recently discovered a passion for writing children's literature. Her stories have placed in international story contests, most recently in the 2021 Writer's Digest annual contest.
Mariah likes to cook. She's thankful her skills have evolved from the days when the dog couldn't chew her Swiss steak.
A retired nurse, she enjoys travel, writing, painting, and futile attempts to outwit her cat.
Check back later for more updates!
The library holds an Adult Book Discussion from 12:30 pm – 2:00 pm on the first Wednesday of each month. In the fall of 2017, the group chose its official name, the Happy Bookers. Please contact us if you would like to learn more about our Adult Book Discussion. The Happy Bookers have met continuously for more than 18 years, with some original members still in attendance.
The Ladoga-Clark Township Public Library is a member of the Evergreen Indiana library system, a consortium of over 100 libraries. If you find that the library does not have an item that you would like to borrow, the library may be able to request the item from another library through interlibrary loan.